Preserve Your Memories
Print Your Lovely Photo on the PVC Cards
Everlasting Memories, Personalize the Design
For iPad / Tablet users :
For better experience, kindly view this in landscape mode.
What is e-Card ?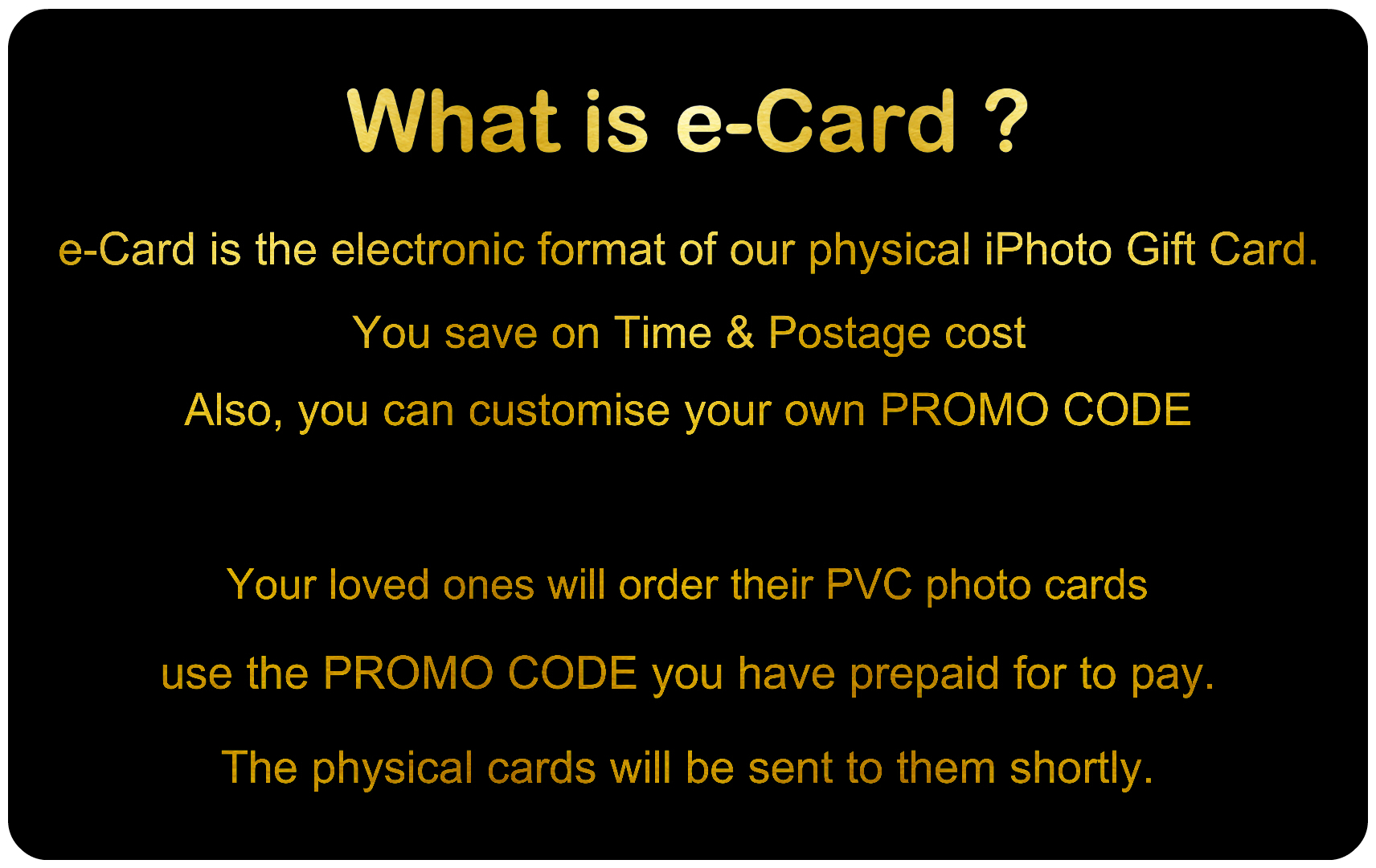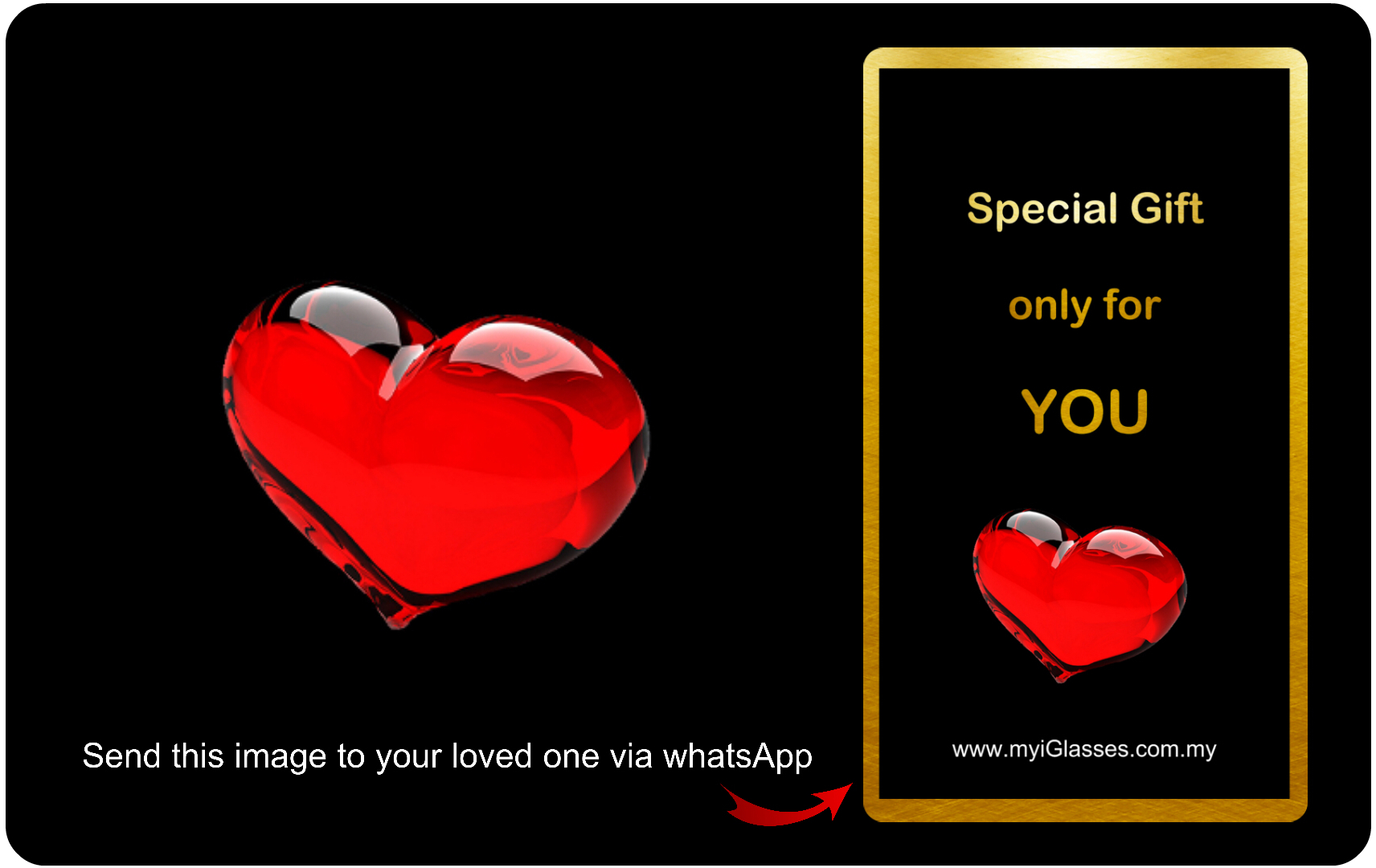 iPhoto e-Card Card (RM25 / RM50 / RM100)

Create your Personalize PROMOCODE
After check out, please fill in your preferred personalize PROMOCODE at the remark column before payment.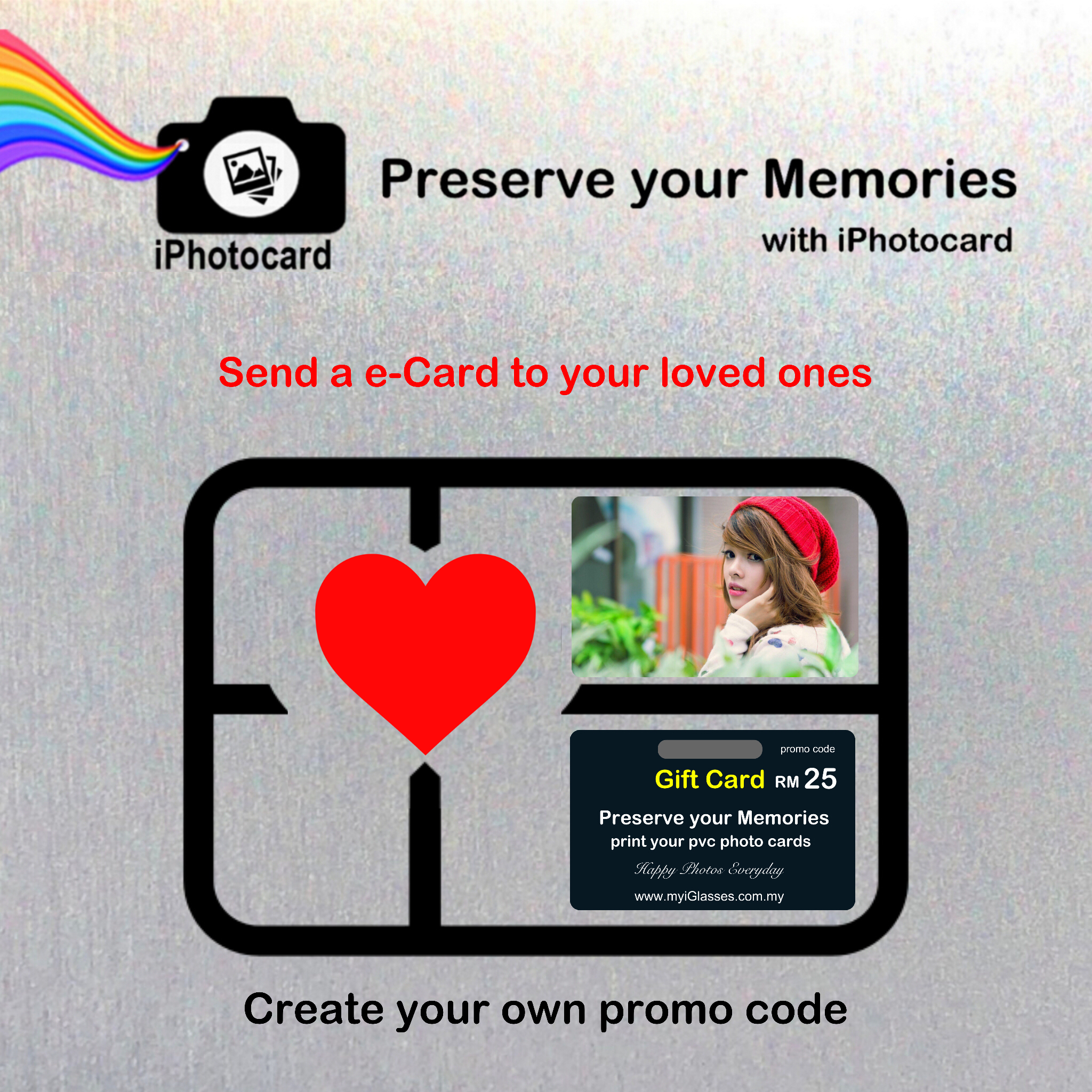 AFTER PAYMENT, PLEASE UPLOAD YOUR PHOTO WITH THIS LINK :
iPhoto Packages :
(56pcs Package / 20pcs Package / 8pcs Package / 5pcs Package)
UPLOAD PHOTO FORM
iPhoto Individual Back Design Selections
(1 to 1 design)
UPLOAD PHOTO FORM